*Tip and Tricks?
They are an easy way to replace meat burgers…
Nice to serve with a green salad with coriander sauce.
Mix the juice of a green lemon, a soup spoon of honey, 2 soup spoons of olive oil, coriander thinly  sliced, salt and pepper.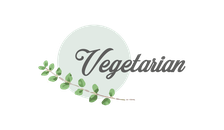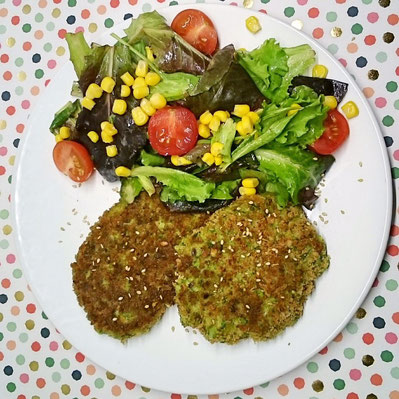 ---
4 servings
Ingredients to be prepared
A.
200 g of broccoli in slightly steamed 10 minutes over some boiling water and then chopped.
1 chickpeas box rinsed and drained 
2 garlic cloves crashed 
B.
100 g flour 
1 egg 
2 soup spoon parsley chopped 
2 soup spoon chive sliced thinly 
4 young onions sliced thinly
Salt-and-pepper 
C.
50 g bread-crumb 
2 soup spoon of olive oil 
Preparation:
Mix all ingredients  A.
Incorporate products B. Mix carefully and well. 
Shape burgers and roll them in bread-crumb
Cover and to let them rest for about 30 minutes in the refrigerator.
Grill burgers on each side in colza oil until that they have one beautiful color!
Now! Shall YOU try this recipe? if you wish to review or rate that recipe then bellow is for you.