The small element that makes the difference?
Quick recipe and is done in one pan.
The marriage between the spice that gives a fresh oriental touch to the recipe.
Tip and Tricks?
One can also cook the vegetables separately to make a nice decoration like the picture!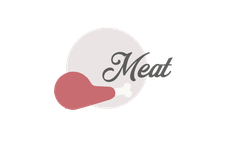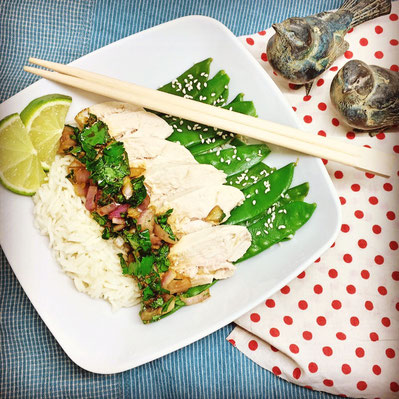 ---
For 4 people
Ingredients to prepare
For the sauce:
A.
1 green onion minced
2 tea spoon of ginger grated 
2 tea spoon vegetable oil
2 tea spoon fresh coriander chopped
3 tea spoon salty soy sauce 
For the main dish:
625 ml chicken broth
3 slices of ginger
3 cloves garlic, peeled and chopped
250 g jasmine rice
3 chicken fillet
100g of snoz peas
For the decoration:
1 tea spoon sesame seeds toasted
1 slice of lime
Mix all ingredients list A. Set aside.
In a pan, toast  the sesame and reserve in a bowl.
In the same pan, bring to boil the broth, ginger and garlic. Add the rice. Add the chicken, cover and cook 10 minutes over low heat. Remove the pan from the heat, if possible remove the three ginger pieces. Add the snow peas and  let stand 5 minutes to soften the vegetables and until liquid is absorbed.
Serve rice, chicken and vegetables, add the sauce and garnish with sesame seeds. Serve with a slice of lime !
Now! Shall YOU try this recipe? if you wish to review or rate that recipe then bellow is for you.