What makes the  difference?
*You know it is healthy and prepared with Love.
*While you wait for your meal, you can have a look at a few cool inspiring stuff to buy…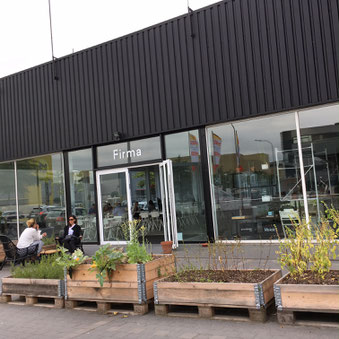 ---
---
Cantine, also called firma is a place to try. An easy place to get together or pump into someone you know. It is very spacious and light. As the food, which is very simple, healthy, and honest.
The concept is easy: A few choice that changes daily or weekly. We are talking about tartine, soup, detox juice, salads…
Also there is always the choice of a nice desert. Served with an amazing cappuccino.
Tip and Tricks?
*You can order on line and go there to take away or eat there so you gain time at noon.
*the girls who are working there are called Céline and Anke. Do not hesitate to speak to them, they are very nice.
*the place is sponsored by Levi's. So you get a free coffee re-fill or sweet if you were something from them!
*You can rent the place to give a party or reception…
Comment:
Let's see how cosy it will be in winter?
We can not wait that they organize a delivery lunch nearby!
---
Have YOU or will YOU try this place? if you wish to review or rate that place then bellow is for you.