What diet are you following?
There is not right or wrong diet.
There is only the diet you wish to follow!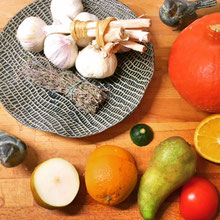 ---
A diet is what you consciously give to your body! There are as many  as there are individuals! I have a lot of respect for people who are following a certain diet. What ever that is: Vegetarian, Vegan,  Paleo or Mac Do,...Yes! Mac Do...:-)))I am exaggerating a bit but not too much...
To me healthy means eating daily colorful and various food. It is composed  with a majority of what has been tested by specialist in there field as "healthy",  but also with at least 20 percents of pleasure food even if they are known to be unhealthy for the body: In other words they are  off balanced in terms of ingredients... too much sugar, too much salt, too much grease such as desserts,  fries, chips, cheesy meals, meat etc... 
My diet consider the food for the body but for the mind too. 
Food is also a source of energy. It should be adapted to the energy spent by the person who eats. A pregnant women will not eat the same than a child,  than an old man, than an athletic person or even a religious person...
Diet has to be in balance with lifestyle and values.
Ideally one should be fully conscious of what diet one follows and  find a balance between healthy, tasty and pure pleasure food !
As long as it is answering your personal needs, your diet is adapted!
Have a look at my recipes! They are colorful and yumi!
Now? What is your diet like? if you wish to tell us about your food habits or comment my article bellow, the space above is for you.