*Tip and Tricks?
 Easy to make with ingredients which one normally has at the house.
You can eat it  hot or cold.
*The small element which makes the big difference? 
A quick easy meal to make,  and with a homemade pastry.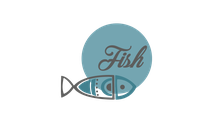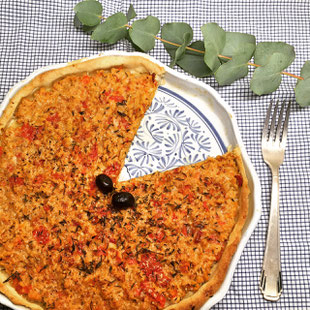 ---
For 6 servings, a tart 22 cm in diameter
Ingredients to be prepared
A.
For the pastry:
150 g of flour
40 g of water warm
75 g of butter, cut in piece and softened
a little salt
B.
For the filling:
150 g of tomatoes
2 coffee spoon of olive oil
1 coffee spoon of mixed herbs
130 g of tuna in box , drained
150 g of  soft cheese (boursin...)
1 coffee spoon of fresh thyme for the finish
20 g of  Parmesan cheese graded
Preparation:
Preheat the oven at 210C °.
For the pie crust pastry:
Mix all the ingredients of the list A. Knead the lix until  obtaining of a homogeneous dough. Lay the dough on a cooking paper sheet and roll it to get q round of approx. 22 cm. Slide the whole thing in a pie plate. Prick the bottom of the tart with a fork.
The  filling:
Mix all the ingredients of the list B.
Spread the soft cheese on the bottom of the tart, cover with mixture tuna-tomato, sprinkle with Parmesan cheese and strew with thyme.
Put in the oven 20 minutes. 
Now! Shall YOU try this recipe? if you wish to review or rate that recipe then bellow is for you.