*Tip and Tricks?
 Kids will not realize they are eating zucchinis
 *The small element which makes the big difference? 
The are so light!!!! It is perfect for a dinner.
Quickly done: 10 minutes is necessary to make the mix and 5 minutes to warm them and they are ready! 
Contrary to traditional pancakes the dough doesn't need to rest.   (Otherwise the zucchinis will give water. )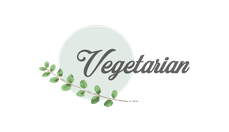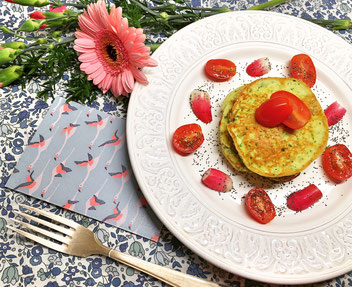 ---
For 4 people, 
Ingredients to  prepare:
2 medium-sized  zucchinis largely grated with the big holes of your grater. You can leave the green skin!
2 soup spoon of cornstarch
2 eggs
150 gr of ricotta
a little curcuma powder,or freshly grated.
colza oil for the frying pan
Preparation:
Mix all ingredients of the list until you obtain a rather thick dough. 
Warm the colza oil in a frying pan on medium heat. Pour a small ladle of dough to form a round and cook 2 min. approximately on every sides. 
Repeat operation with the rest of the dough!
You can keep them warm in the oven preheated in 100 ° during the process.
To eat with:
A nice green salad with tomatoes, cucumber, radish...
Now! Shall YOU try this recipe? if you wish to review or rate that recipe then bellow is for you.