*Tip and Tricks?
This recipe is gluten and carbohydrate free
*The small element which makes the big difference?
To get the effect of a pizza without having any crust!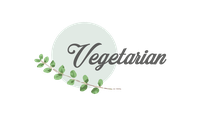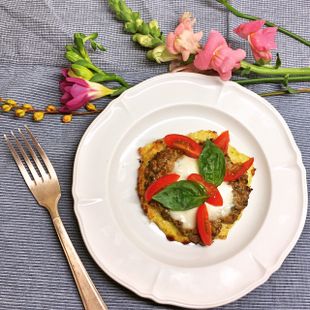 ---
For 4 people,
Ingredients to be prepared
A. Base
500 g of choufleur, grated small 
250 g of Emmenthal cheese,  grated small
3 eggs
B. on Top
1 onion, cut finely
1 clove of garlic cut finely 
20 g  olive oil
100 g  Paris mushroom, washed and sliced
250 g cherry tomatoes
15g tomato puree
dried oregano 
Salt and pepper
125g   mozzarella, sliced
100g  cherry tomatoes, cut in two
Some basil for the decoration and the taste!
Preparation:
Preheat the oven to 220°C and prepare 2  baking paper or a silicone mat for the oven.
Mix all  ingredients from list A. Put down 6 portions on the dough and flatten up to a diam. of 10 cm. Precook during 10 min. and take out of the oven.
In a pan, fry onions and garlic 3 minutes over low heat in the oil. Add all the ingredients of the list B. Leave simmer 10 minutes over low heat. Spread the sauce on the  precooked cauliflower bases.
Lay the mozzarella on top and cook again during 10 min.
Decorate with the basil and the pieces of tomatoes.
Now! Shall YOU try this recipe? if you wish to review or rate that recipe then bellow is for you.