Tip and Tricks?
*You can have fun playing around mixing two colored of grapes...white and red.
*Ideal with a coffee or an herbal  tea for a successful four o'clock snack...
*The small element which makes the big difference? 
 *the poppy seeds that adds texture to the cream!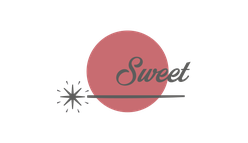 ---
For a 20 mm tart plate
Ingredients to be prepared
 Sugar crust pastry:
A.
250 gr  flour
125 gr  soft butter
50 g  icing sugar
30 g cold water 
1 egg yolk
The zest of an (untreated) lemon
Ingredients  for the custard cream:
B.
1 dl freshly whole milk
The zest of an (untreated) lemon
100 gr sugar
2 egg yolks
45 gr  starch
25 gr  flour
1 soup spoon of poppy seeds
Some drops of  bitter almond extract
1kilos grapes, half red half white...cut in two
Preparation:
Prepare the dough by mixing all the ingredients of the A list.
Let rest in the refrigerator approximately 2 hours before spreading it onto the oven plate. It is normal if the dough is very sandy. Do not add too much flower!
Recover with cooking paper and dry beans to be able to blind bake it 20 min. in the oven at 180 °. Then  remove the paper and beans and continue  baking for 10 more minutes.
Boil the milk with the lemon peel. In a salad bowl, whip egg yolks and sugar during 2 minutes until the mixture becomes white. Add the flour and the starch and mix to obtain a smooth preparation , without lumps. Integrate  gradually the hot milk into this mixture while whipping. Add the poppy seeds and  the bitter almond extract of .  Lay the  cream and arrange grapes onto the tart!
Serve warm or cold!
Now! Shall YOU try this recipe? if you wish to review or rate that recipe then bellow is for you.