Tip and Tricks?
*full of vitamins  without dairy product.
*The small element which makes the big difference? 
*the addition of apples and orange which sweeten the bitterness of the fennel.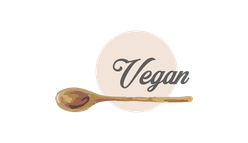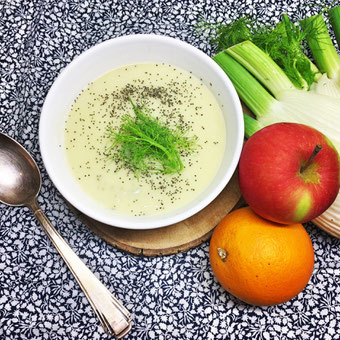 ---
For 4 people,
Ingredients to be prepared
1 onion, cut small
10 g  olive oil
350 gr fennel cut in small cubes approx. 5cm
400 gr water
1 vegetable broth cube 
the juice of half an orange
1 apple cute in cubes.
some flat-leaved parsley
Salt and pepper
Preparation:
Bake the onion in the olive oil until it becomes transparent.
Add the fennel, the water and the broth cube  and boil approximately 20 min. Add the pieces of apple, the orange juice and the flat-leaved parsley. Leave on hea tfor about 10 min. Add  pepper and  salt. Mix the finest you can. 
Now! Shall YOU try this recipe? if you wish to review or rate that recipe then bellow is for you.