Tip and Tricks?
 Easy and quick to do!
*The small element which makes the big difference? 
 Tender and crispy in the same time!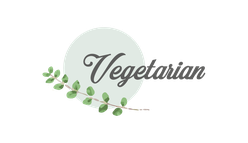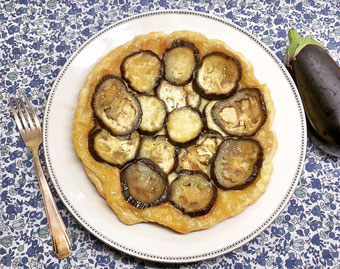 ---
For 4 people,
Ingredients to be prepared
 2 small eggplants washed and sliced in 5 mm.
1 puff paste
1 soup spoon liquid honey
5 tea spoon olive oil
salt and pepper
Preparation:
Preheat the oven at 180 ° C. Oil slightly a pie plate and spread it with liquid honey. 
Steam eggplants  15 min, orfry in a pan with  olive oil until they get a nice gold colour.
Arrange in "rosette" in a mold and lay the puff paste on top.  Pull down edges inside. Prick with a fork the dough and  put in the oven for 30 minutes.
Take the tart out and turn the tatin pie on a plate reversed!
Salt, pepper and serve warm! 
Now! Shall YOU try this recipe? if you wish to review or rate that recipe then bellow is for you.