What makes the  difference?
*Who goes around there, will go back around there!
*the inspiring and beautiful people working in that place
*women's wear total look, with bags, shoes and accessories...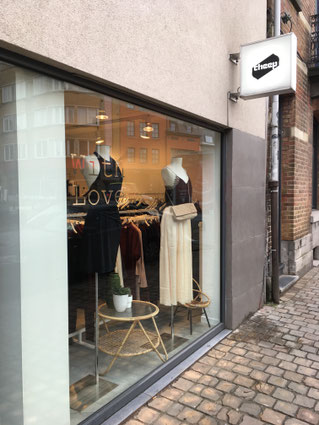 ---
---
Cheep is not cheap but you know why you go there once you are there! The selection is just tasty and always just what you need in your wardrobe. Careful at what you try as what they say is true: to try is to adopt! and it is true. everything will look better on you than on the hanger!
Tip and Tricks?
*Do not go if you are afraid to spend.
*Go there if you need something fashion, different but not standing out!
Comment:
I do not know how come I did not hear about that place earlier!
*Thanks to the lady in the plane who told me about it! 
---
avenue des saisons 110-112
bruxelles 1050 brussel
phone & fax +32 2 647 00 96
email: cheeppetit@gmail.com
Have YOU or will YOU try this place? if you wish to review or rate that place then bellow is for you.