Tip and Tricks?
*This soup is a mixture of winter vegetables full of vitamins and high-fiber!
*The small element which makes the big difference? 
*The lemon peel added at the beginning of the recipe and the lemon juice at the end...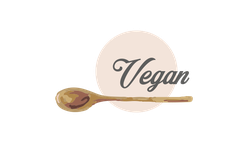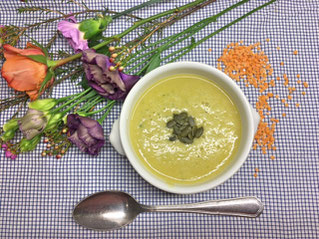 ---
For 4 people,
Ingredients to be prepared
1 carrot cut in slices
1 leek cut in slices
1 coffee spoon  lemon zest
1/2 coffee spoon cumin powder
1 soup spoon olive oil
250g red lentils  
50 cl of vegetable broth
2 coffee spoons  lemon juice
Salt and pepper
Some pumpkin seeds for the decoration
Preparation:
Heat the leek,  carrots, lemon zest and cumin powder in the olive oil 2 minutes over medium heat.
Add the lenses and broth.  Simmer  approximately 25 min. until lentils are soft.
Take away from  heat, and mix. Add pepper and salt. 
Add the lemon juice and serve hot!
If the soup is too thick, add a little broth...
Decorate the top with some pumpkin seeds 
Now! Shall YOU try this recipe? if you wish to review or rate that recipe then bellow is for you.