*The small element which makes the big difference? 
*you can do any shape but real cougnous are in the shape of a little Jesus.
* They are good to eat at any moment of the day. You normally find them around Christmas in Belgium.
Tip and Tricks?
Don't forget you need a bit of time when preparing as the dough has to rise!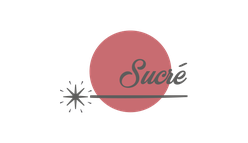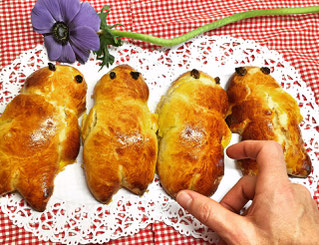 ---
For 8 cougnous,
Ingredients to be prepared
A:
520 gr flour 
40 gr fresh baker yeast  diluted in 100 ml of warm milk 
150 ml cold water 
1 whole egg 
80 gr soft butter 
100 g sugar 
salt
Free choice to add:
80 gr dry raisins 
100 gr pearl sugar
To gild them:
2 eggs yolks 
2 soup spoon milk
Preparation:
In a hollow dish, mix all the ingredients of the list A. In the order! The salt must be added to the end! Knead the mix for 10/15 minutes until obtaining a ball of dough.
Flour slightly and leave in the dish. Place it for 1 hour in a warm place covered with a wet cloth. 
If you wish add dry raisins or pearl sugar. Quickly work the dough again.
Preheated the oven at 180°C.
Divide the dough in equal shares of approx.100/150gr. Shape the dough in a shape of chap. Put them down on some oven paper. Let raise 30 minutes. Gild the cougnous with an egg mixed with the milk. 
Put them in the oven  for 20 minutes. Let cool and eat!
Now! Shall YOU try this recipe? if you wish to review or rate that recipe then bellow is for you.