Tip and Tricks?
*this soup pleases everybody around the table ..
*The small element which makes the big difference? 
The taste of the citronella which adds a note of freshness to the celeriac.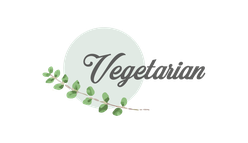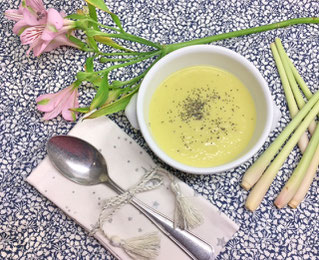 ---
For 4 people,
Ingredients to be prepared
2 soup spoons olive oil
1 white part of the leek, sliced thinly 
400 g of celeriac peeled and cut in dice
1 stalk of citronella, cut in two lengthwise
1 L chicken broth
1 dl light cream
1 coffee spoon of curry
Salt and pepper 
Optional:
poppy seeds for the decoration.
Preparation:
Warm 1 soup spoon olive oil in a big pan and stew the leek 2/3 there minutes. Add the dice of celeriac and both halves of the citronella. Add the broth and let simmer 25 minutes.
Remove the citronella,  add the cream and mix until  obtaining a smooth soup. Adjust taste with salt and pepper.
Mix 1 soup spoon olive oil with 1 coffee spoon curry powder and add it on top of the soup with a pinch of poppy seeds.
Now! Shall YOU try this recipe? if you wish to review or rate that recipe then bellow is for you.