*The small element which makes the big difference? 
*You can adapt the recipe according to your the ingredients you have at home. Hazelnuts can be replaced by almonds, or coconut powder, the chocolate chips with some cocoa powder...
Tip and Tricks?
*This recipe is so easy and quick  to prepare!
*It is also delicious at any time of the day.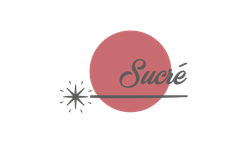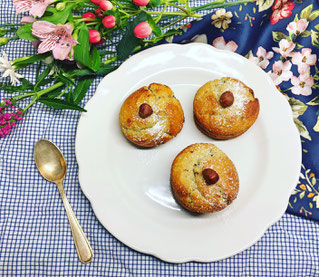 ---
For 6 muffins,
Ingredients to be prepared
- 2 ripe big bananas crushed with a fork
- 50 gr white sugar
- 1 egg
- 50 gr melted butter
- 1 coffee spoon baking powder
- 100 gr of sifted flour
- 1 pinch of salt
- 100 gr of black chocolate chips
- 25 gr crushed hazelnuts
For the decoration:
Some caster sugar to decorate.
And 6 whole hazelnuts. 
Preparation:
Preheat oven at 190 °
Put bananas in a bowl. Add the sugar and the slightly beaten egg. Add the melted butter, then the dry ingredients (flour, baking powder and hazelnuts)
Place in muffin tins.
Cook in the warm oven for 20 min.
Sprinkle with icing sugar for the decoration and with a hazelnut on the top! 
It is nice to eat them when they are still a little bit warm!
Now! Shall YOU try this recipe? if you wish to review or rate that recipe then bellow is for you.