Tip and Tricks?
You can change the shape of the little pack...just be creative...
*The small element which makes the big difference? 
Very easy to realize and original.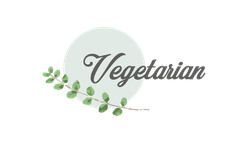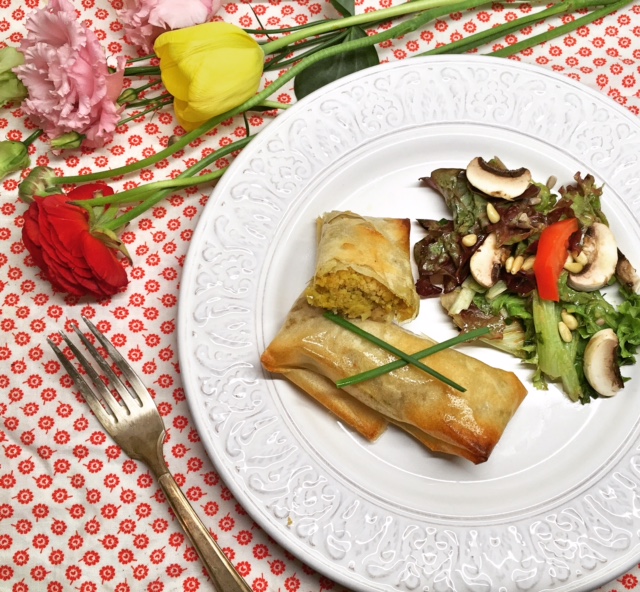 ---
For 4 people,
Ingredients to be prepared
300g spiced tofu minced 
250g couscous prepared according to the instructions on the package.
1 eggplant cut in 1 cm dice
1 onion chopped finely
6 sheets of brick pastry cut in two
4 soup spoons of raisins dipped into some hot water and pressed
4 soup spoons olive oil
2 coffee spoons  raz el hanout
salt and pepper
Preparation:
Preheat the oven in 180 °C.
Warm 2 soup spoons olive oil in a pan and add the onion + eggplants until they are soft Mix spices and add tofu. Cook 8 min.  Integrate raisins.
Off the heat, mix this preparation with the couscous. The preparation must be compact.
Lay the mix on every half sheet of brick pastry. Approximately two big soup spoons. Roll the sheet of brick around and fold the ends. Place them on a cooking paper sheet. Brush the little packs with olive oil and put them halfway high in the oven. Keep them in for approx. 8 min until they become gold.
Take out of the oven and serve with a salad.
Now! Shall YOU try this recipe? if you wish to review or rate that recipe then bellow is for you.